This event was part of the International Year of Crystallography 2014 celebrations.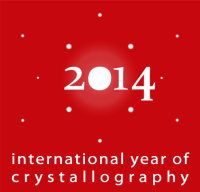 Crystalli!
Padua, Italy
5 October 2013 - 28 February 2014
The exhibition Crystalli! (Crystals!) organized at the University of Padova wishes to celebrate the theoretical and applied aspects of crystallography on the occasion of the International Year. The photographs in this gallery were taken during the Opening Ceremony and private viewing of the exhibition on 5 October 2013.
---