This event was part of the International Year of Crystallography 2014 celebrations.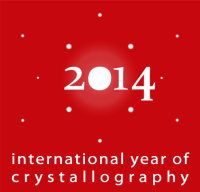 The Room of Crystals
Parma, Italy
27 September 2013
The 'Room of Crystals' was one of the events taking place during the "Researchers' Night", a day fully devoted to promote science, organized by the Department of Chemistry, the Department of Physics and Earth Sciences, the CNR-IMEM, and the Department of Food Sciences of the University of Parma on September 27th, 2013. It attracted over 400 visitors - members of the general public and schoolchildren who learned about the beauty and importance of crystallography.
---