This event was part of the International Year of Crystallography 2014 celebrations.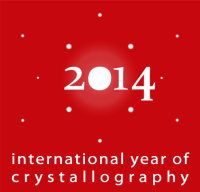 Crystals that change
Science Creative Centre for Children, Bologna, Italy
18 January 2014
An introduction to the magic world of crystallography was presented to 6-10-year-old children and their parents. In a hands-on lab, melting, sublimation and crystallization experiments helped the young participants to understand what is a crystal and how it can be produced. The "Crystals that change" event explored deep into the symmetry of crystals and involved synthesis of snowflake crystals ... with paper!
---