This event was part of the International Year of Crystallography 2014 celebrations.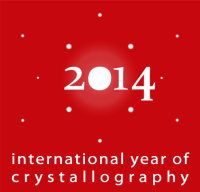 IUCr-UNESCO OpenLab Ghana
Accra, Ghana
9 June - 12 June 2014
The IUCr-UNESCO OpenLab Ghana was held in Accra on 9-12 June 2014 in partnership with PANalytical BV and F. Malawi Engineering Co. Ltd. It consisted of 4 days of training in X-ray powder diffraction, consisting of presentations, hands-on sessions on software and practical sections on the Empyrean, which was recently installed at the University of Ghana in the Department of Physics. Thirty powder diffraction enthusiasts were selected and attended the event celebrating IYCr2014, including PhD students, young and senior researchers and a few professionals from industry. Most of the attendees were from Ghana, though other West African countries were represented: Nigeria, Senegal, Liberia and Burkina Faso.
---