This event was part of the International Year of Crystallography 2014 celebrations.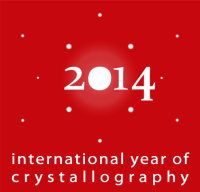 Belgian Regional Science Competition
La Louvière, Belgium
23 February - 25 February 2014
At the Regional Science Competition on the theme of 'Science and Beauty', three 15-year old pupils presented a project about minerals (symmetry, Strunz's classification, hardness, crystallography, growing of artificial minerals, etc.) under the title Rêve de Cristal - Dream of Crystal.
---