This event was part of the International Year of Crystallography 2014 celebrations.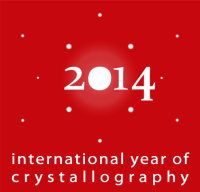 IUCr-UNESCO OpenLab Algeria
Constantine, Algeria
9 May 2015 - 14 May 2015
The IUCr-UNESCO OpenLab Algeria was held at the Université frères Mentouri in Constantine and organized in partnership with Bruker. A total of 80 students (40 from Constantine and 40 from other Algerian as well as Tunisian and Moroccan universities) attended the OpenLab, which also included several hands-on tutorials and the exhibition "Voyage dans le Cristal".
---