Crystallography around the world: Mexico
National associations or societies
Mexico
Category I
Adhering Body
Consejo Nacional de Ciencia y Tecnologia
Secretary of National Committee
G. GONZALEZ-REYES GALINDO
,
National Autonomous University of Mexico, UNAM in Mexico City
National Committee
M. RAMIREZ-CARDONA (Chair)
J.C. JUAREZ-TAPIA
M. CUELLAR-CRUZ
G. GONZALEZ-REYES
A. MORENO
M.E. MENDOZA-ALVAREZ
This information last updated: 15 Oct 2021
The following crystallographers in Mexico are registered in the World Directory of Crystallographers.
154 entries found
Reports of past activities in Mexico
All events
This is a concise listing of all events in this country that are associated with the International Year of Crystallography 2014 and its follow-up initiatives.
Photographic record of crystallographic activities in Mexico
The complete IUCr photographic archive includes thousands of photographs. Here we include a collection illustrating activities in this country. This image is selected randomly from the galleries listed below (Crystallography for Space Sciences, 2016).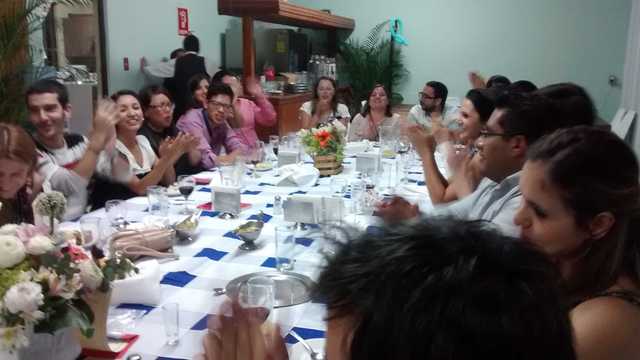 Dinner in INAOE.