Crystallography around the world: Peru
Peru is not a member of the International Union of Crystallography.
The following crystallographers in Peru are registered in the World Directory of Crystallographers.
18 entries found
All events
This is a concise listing of all events in this country that are associated with the International Year of Crystallography 2014 and its follow-up initiatives.
Photographic record of crystallographic activities in Peru
The complete IUCr photographic archive includes thousands of photographs. Here we include a collection illustrating activities in this country. This image is selected randomly from the galleries listed below (First Peruvian Congress of Crystallography, 2015).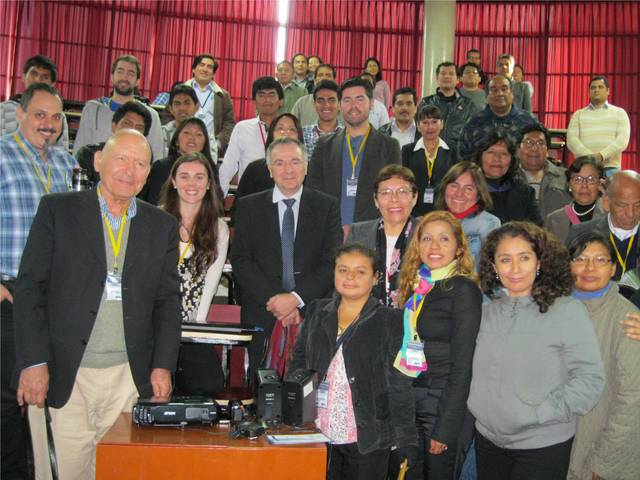 Photo galleries