Crystallography around the world: Pakistan
National associations or societies
Pakistan
Category I
Adhering Body
Pakistan Academy of Sciences
/International Center for Chemical and Biological Sciences
Secretary of National Committee
M.I. CHOUDHARY
, Director, International Center for Chemical and Biological Sciences, University of Karachi, Karachi-75270, Pakistan
National Committee
ATTA-UR-RAHMAN (Chair)
M.I. CHOUDHARY (Vice-Chair)
M. AHMED
A. BAIG
MOAZ-UR-RAHMAN
S. YOUSUF
This information last updated: 15 Oct 2021
The following crystallographers in Pakistan are registered in the World Directory of Crystallographers.
75 entries found
Reports of past activities in Pakistan
All events
This is a concise listing of all events in this country that are associated with the International Year of Crystallography 2014 and its follow-up initiatives.
Photographic record of crystallographic activities in Pakistan
The complete IUCr photographic archive includes thousands of photographs. Here we include a collection illustrating activities in this country. This image is selected randomly from the galleries listed below (South Asia Summit Meeting on Vistas in structural chemistry, 2014).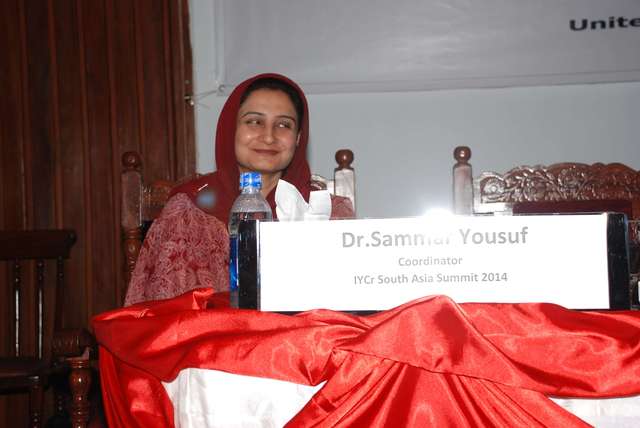 Dr Sammer Yousuf. Coordinator, IYCr South Asian Summit 2014.