Crystallography around the world: Thailand
Regional Committee of Crystallographers from Cambodia, Indonesia, Malaysia, Sri Lanka, Thailand and Vietnam

Category I
Adhering Body

Regional Committee of Crystallographers from Cambodia, Indonesia, Malaysia, Sri Lanka, Thailand and Vietnam
Secretary of National Committee
DUONG NGOC HUYEN, Hanoi University of Science and Technology, No. 1 Daicoviet, Hanoi, Vietnam
National Committee
J.J. VITTAL (Chair)
SITI NADIAH ABDUL HALIM
A. HUSSAIN
Y. PERMANA
DUONG NGOC HUYEN
THAMMARAT AREE
This information last updated: 15 Oct 2021
The following crystallographers in Thailand are registered in the World Directory of Crystallographers.
67 entries found
All events
This is a concise listing of all events in this country that are associated with the International Year of Crystallography 2014 and its follow-up initiatives.
Photographic record of crystallographic activities in Thailand
The complete IUCr photographic archive includes thousands of photographs. Here we include a collection illustrating activities in this country. This image is selected randomly from the galleries listed below (AsCA Meeting, 1995).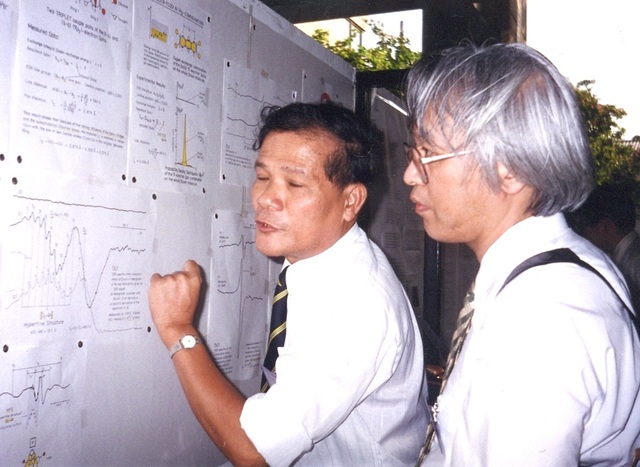 Yuji Ohashi (right).