Crystallography around the world: South Africa
South Africa
Category II
Adhering Body
National Research Foundation
Secretary of National Committee
B. MOLEFE
, South African ICSU Secretariat, National Research Foundation, PO Box 2600, Pretoria 0001, South Africa
National Committee
D.G. BILLING (Chair)
C. ESTERHUYSEN (Vice-Chair)
S.A. BOURNE
A. JACOBS
D.C. LEVENDIS
M.J. MNGUNI
J. NEETHLING
B.O. OGAWA
C. OLIVER
E. DU PLESSIS
M. RADEMEYER
A. ROODT
W. SCHUBERT
A. VENTER
This information last updated: 15 Oct 2021
The following crystallographers in South Africa are registered in the World Directory of Crystallographers.
133 entries found
Reports of past activities in South Africa
All events
This is a concise listing of all events in this country that are associated with the International Year of Crystallography 2014 and its follow-up initiatives.
Photographic record of crystallographic activities in South Africa
The complete IUCr photographic archive includes thousands of photographs. Here we include a collection illustrating activities in this country. This image is selected randomly from the galleries listed below (School on Fundamental Crystallography, 2010).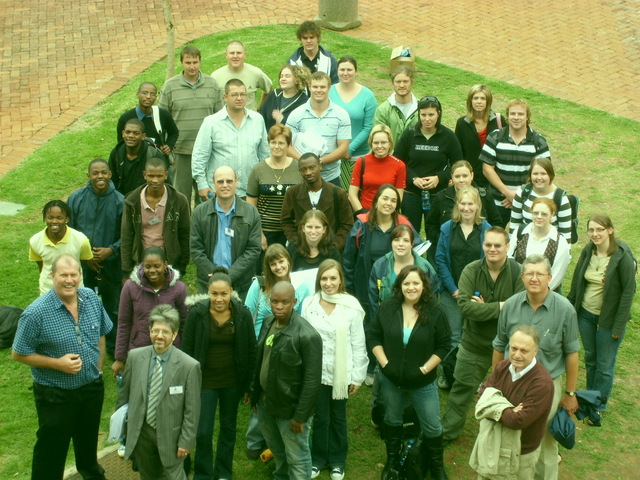 Photo galleries