Crystallography around the world: Cuba
Cuba is not a member of the International Union of Crystallography.
The following crystallographers in Cuba are registered in the World Directory of Crystallographers.
21 entries found
Reports of past activities in Cuba
All events
This is a concise listing of all events in this country that are associated with the International Year of Crystallography 2014 and its follow-up initiatives.
Photographic record of crystallographic activities in Cuba
The complete IUCr photographic archive includes thousands of photographs. Here we include a collection illustrating activities in this country. This image is selected randomly from the galleries listed below (International School on Mathematical and Theoretical Crystallography, 2016).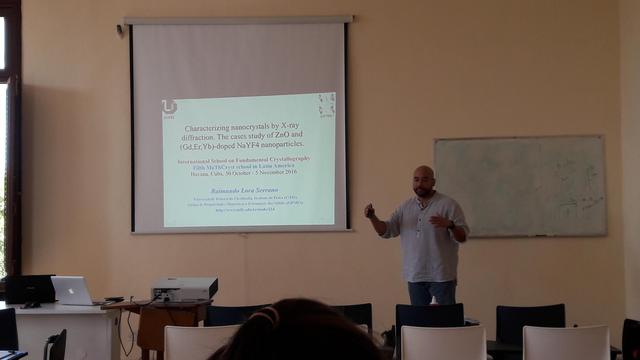 Photo galleries