Obituary
Barbara J. Oleksyn (1940–2022)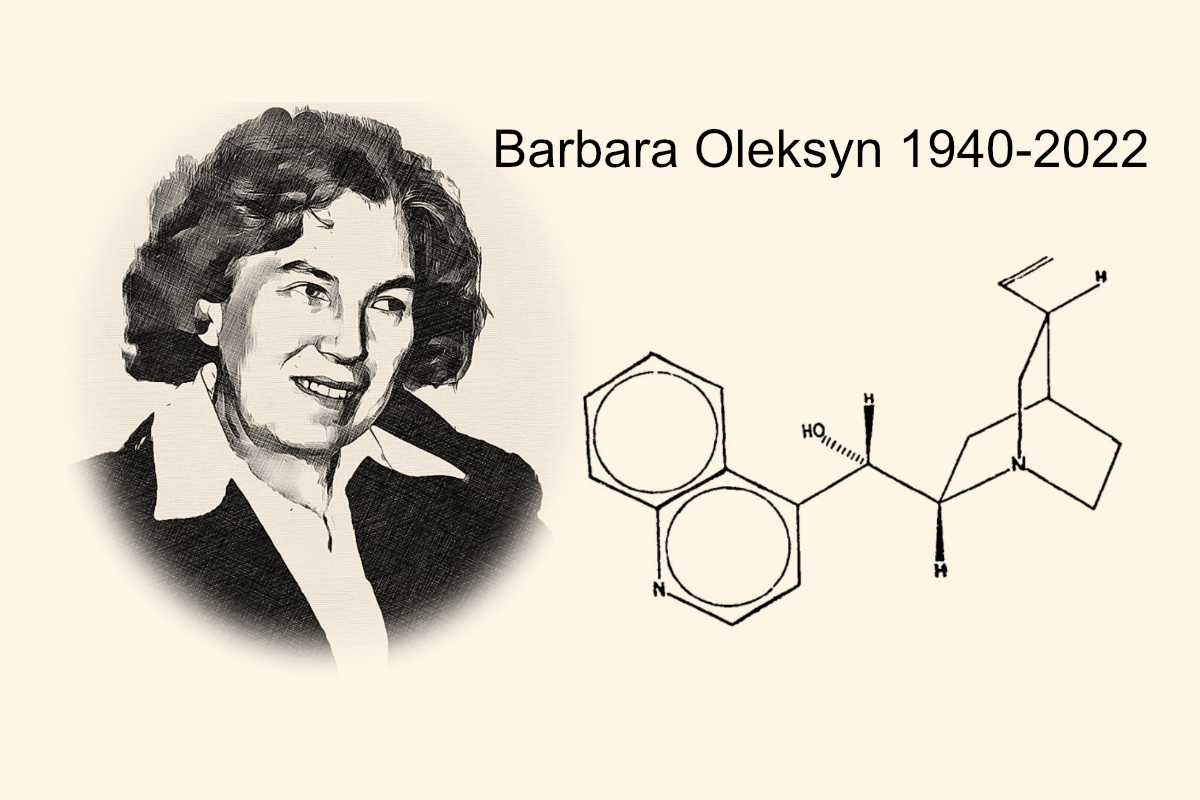 Barbara Jadwiga Oleksyn, crystallographer, retired professor of the Jagiellonian University in Kraków, died on 26 October 2022 at the age of 82. Barbara was born on 1 July 1940 in Lwów – then a Polish city under soviet occupation – now Lviv, Ukraine. She was a daughter of Dr Krystyna Oleksyn (née Dajewska), known for her research of Tatra waters and soils, and Zdzisław Oleksyn, a chemist, murdered by the German Gestapo in 1941. After the end of the Second World War, Barbara's family moved to Kraków, Poland, within the framework of repatriation.
Barbara studied chemistry at the Jagiellonian University and received her MSc in 1962, when she began to work in the field of crystal chemistry and crystal physics as assistant to Professor Józef Chojnacki (1913–1975), an outstanding Polish crystallographer of the time. While doing research and teaching students, she prepared her PhD thesis and defended it in 1972. In 1988 she received her degree of doctor habilitatus for the dissertation entitled "Crystal chemistry of cinchona alkaloids and related compounds". The full title of professor was granted to Barbara Oleksyn by the President of the Republic of Poland in 2002.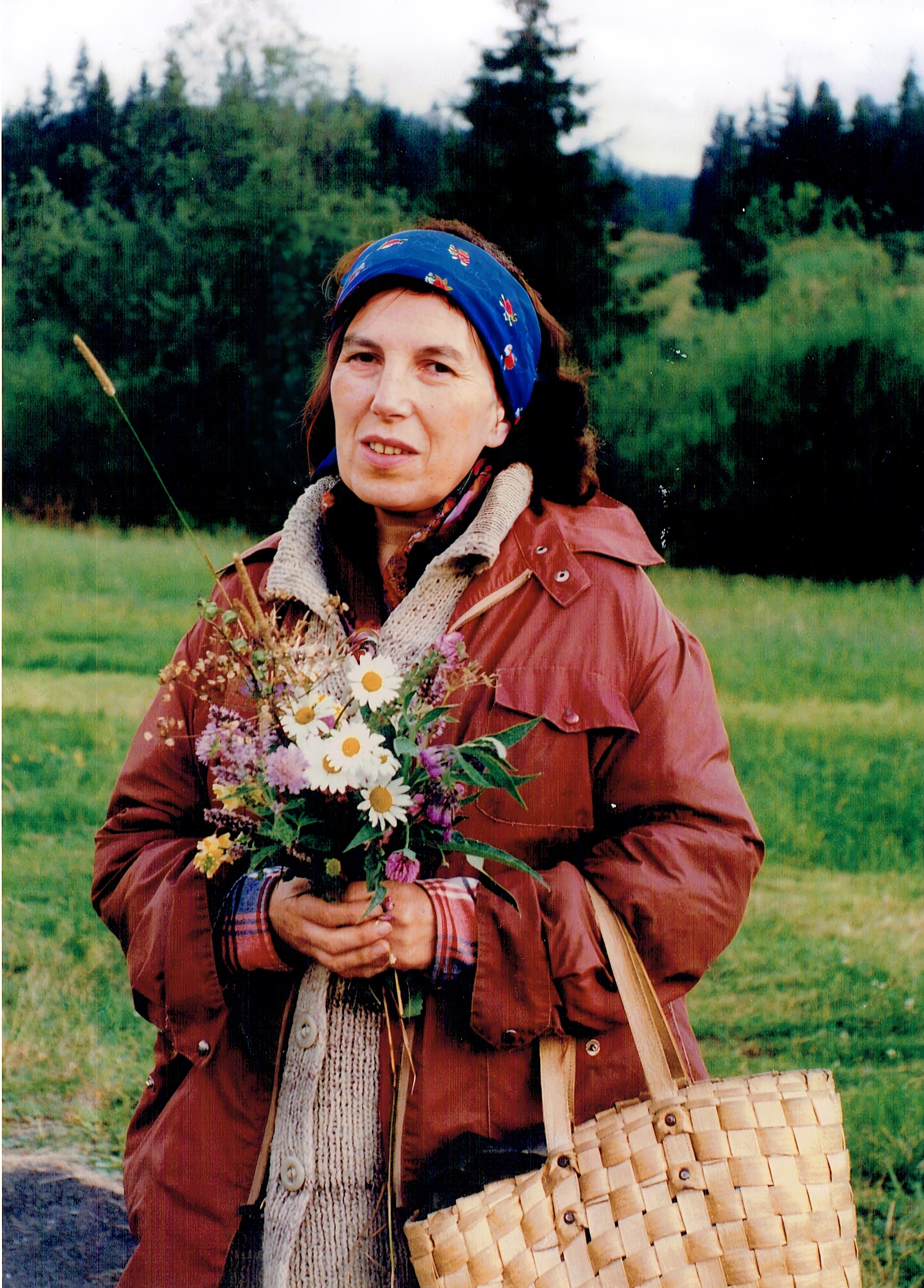 Barbara Oleksyn, or rather as known to us as Basia, was the author of numerous publications devoted to the analysis of the relationship between crystal/molecular structure and biological activity. She specialized in the crystal chemistry of antimalarial drugs, particularly cinchona alkaloids. She participated in the WHO Antimalarial Programme. In 1983, the Editor of International Tables for Crystallography Volume A, Theo Hahn, asked Basia to write a review of the first edition of this volume. The review was published in Acta Crystallographica B42 and A43 in 1986 and 1987, respectively. In 2001 she was one of the main organizers of the 20th European Crystallographic Meeting (ECM-20) in Kraków.
Basia was also known for her activity in the IUCr Commissions on Small Molecules (now Structural Chemistry) and Crystallographic Teaching. She was a member of the Polish Chemical Society – being in 1993–1997, the Chairman of its Kraków Branch, the Crystallography Committee of the Polish Academy of Sciences, and the Polish Crystallographic Association. At the Jagiellonian University, Basia was a Deputy Dean of the Faculty of Chemistry (1996–1999) and Head of the Crystal Chemistry and Crystal Physics Department (1981–1983, 1991–1997).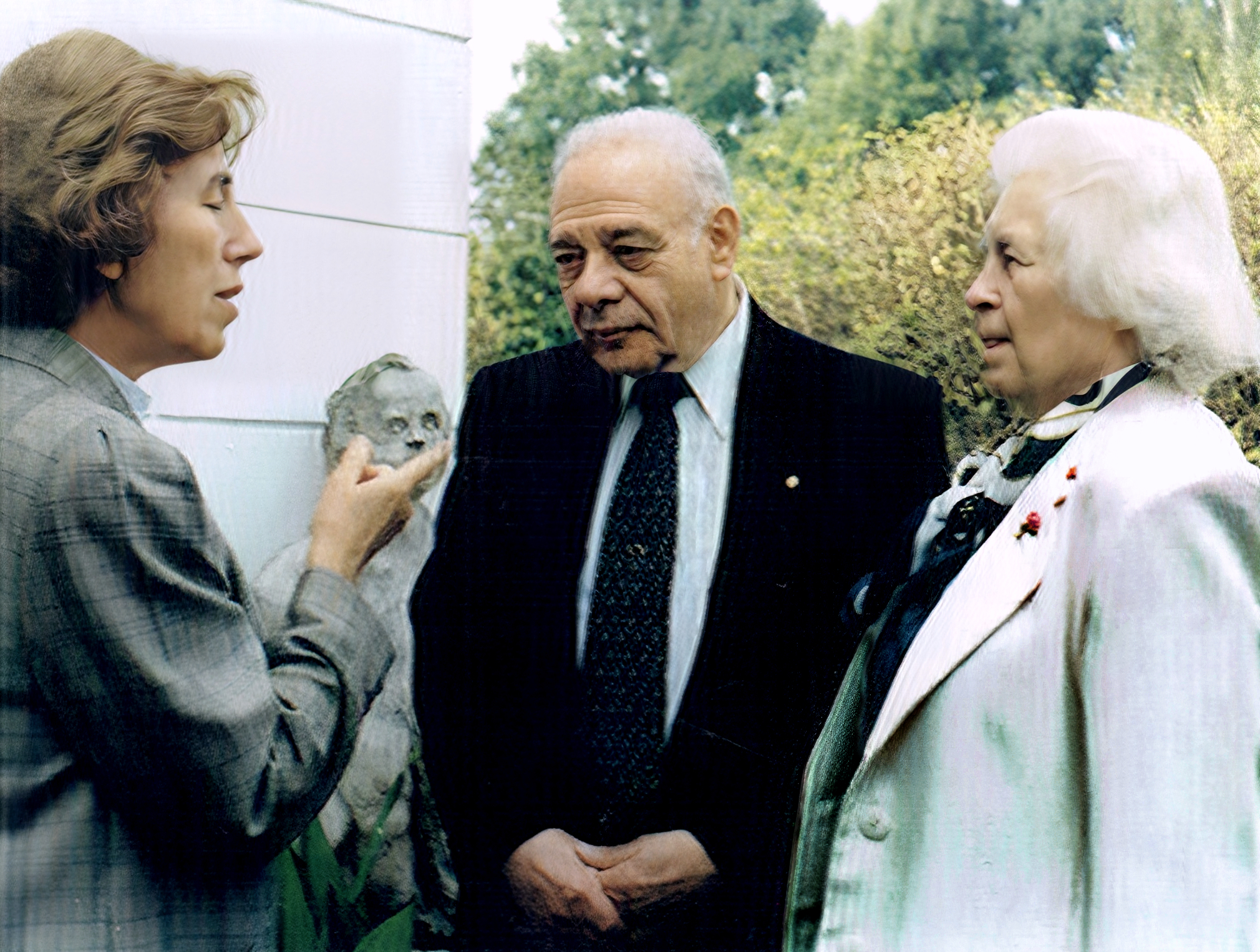 Basia with Jerome and Isabella Karle.
Basia was a teacher and mentor to a number of generations of chemists and crystallographers. She was a person of great kindness and wisdom, loving the truth, guarding tradition, always ready to help and care, combining modesty with personal dignity and auto-ironic humour, implacable in her views, but always willing to listen to another.
Katarzyna M. Stadnicka and Paweł Serda are at Jagiellonian University, Kraków, Poland.
Note added by Mike Glazer
I was deeply saddened to hear of the death of Basia, whom I have known for many years during visits to the Jagiellonian University. She was a lovely person and a good friend. I recall many times being invited to dinner at her apartment in Kraków which she shared with her mother, who was a soil scientist. I was intrigued to meet there another soil scientist, Professor T. Komornicki, who despite having never left Poland, spoke English far better than I. Discussions at the dinner table were always entertaining.
16 November 2022
Copyright © - All Rights Reserved - International Union of Crystallography