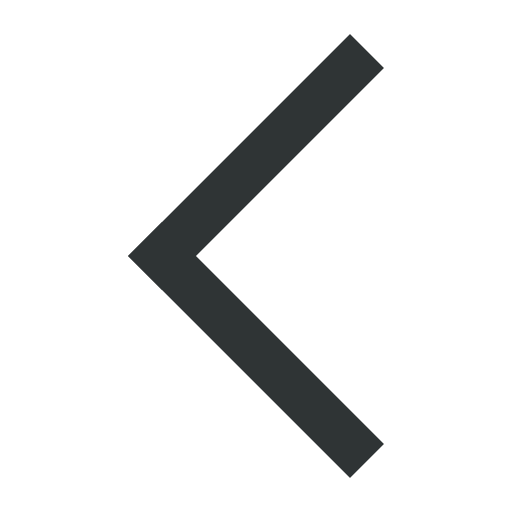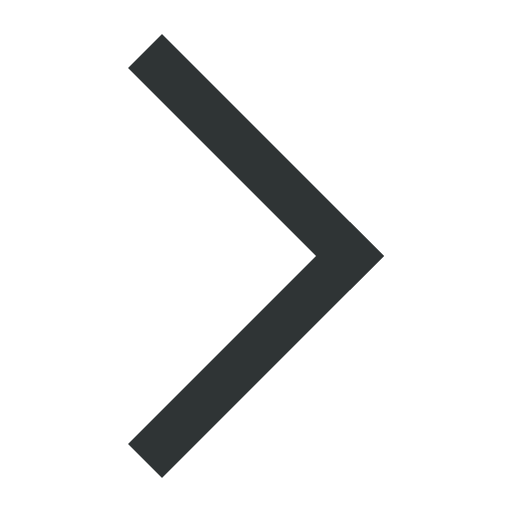 Special report
One hundred years of Anton Paar: from a machine shop founded in 1922 to a global corporation a century later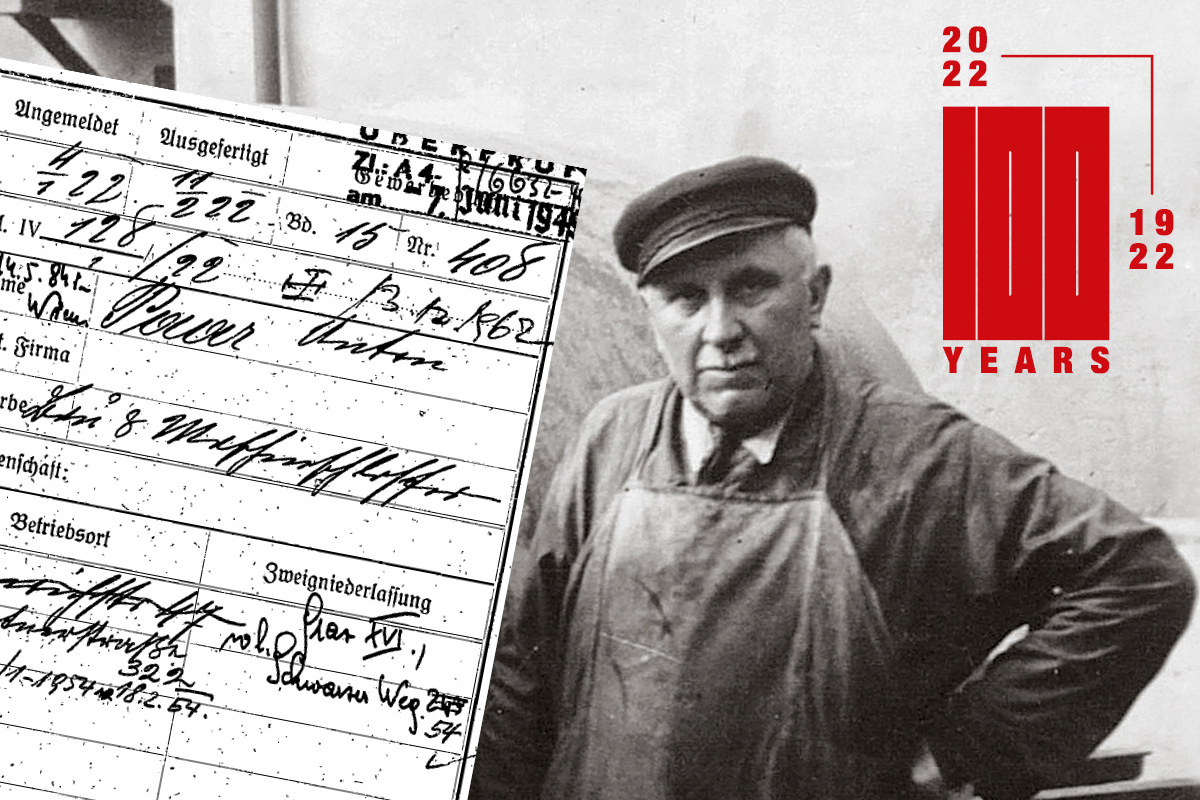 In 1922, Anton Paar established a machine shop on Heinrichstraße in Graz, Austria, starting off with just a hand drill, a foot-operated lathe and four machine vices. His clients were mainly local butchers and bakers. Ten years later, his daughter, Margareta Platzer, began to increasingly take over the business and introduced precision technologies and precision mechanics to the workshop. A year earlier, she had become the first female master machinist in Styria and began setting up the workshop's first contacts with universities in the Graz area.

Anton Paar's daughter Margareta Platzer at work. His other daughter, Hermine, did the company's accounting for a number of years.
During Margareta Platzer's era, the company started manufacturing parts for scientific devices. The first one? The famous Kratky small-angle X-ray camera, designed by Professor Otto Kratky in the 1950s, yet modern SAXS systems are still produced by the company today. The production of the Kratky camera marked the start of Anton Paar's entry into the world of measurement technology on the one hand and into X-ray structure analysis on the other. In the following decades, many new technologies and product areas were added including temperature chambers for X-ray diffraction in the 1960s, X-ray optics through the purchase of AXO DRESDEN GmbH in 2019, and an automated multipurpose powder X-ray diffractometer in 2021.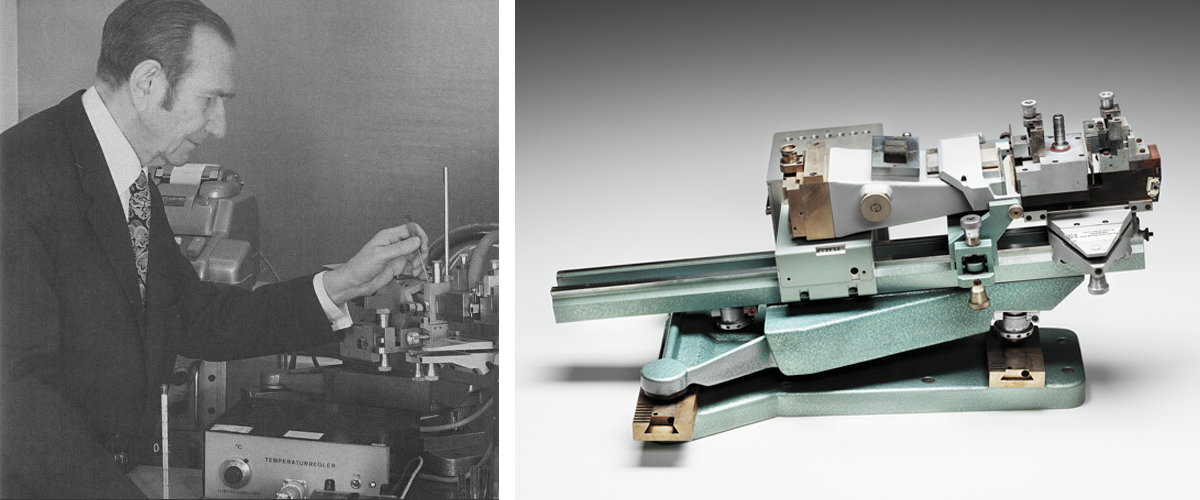 Otto Kratky with his small-angle X-ray camera, the predecessor of the company's well known SAXS systems.
In 1954/1955, the workshop relocated to a new factory in Graz-Strassgang. The company now has more than 3700 employees and in June 2022, over 2000 of them gathered at the company headquarters to celebrate the centenary. A week of special events and activities – from hands-on workshops and product training to sightseeing tours and food trucks – was capped off with a banquet dinner at the magnificent Graz convention center.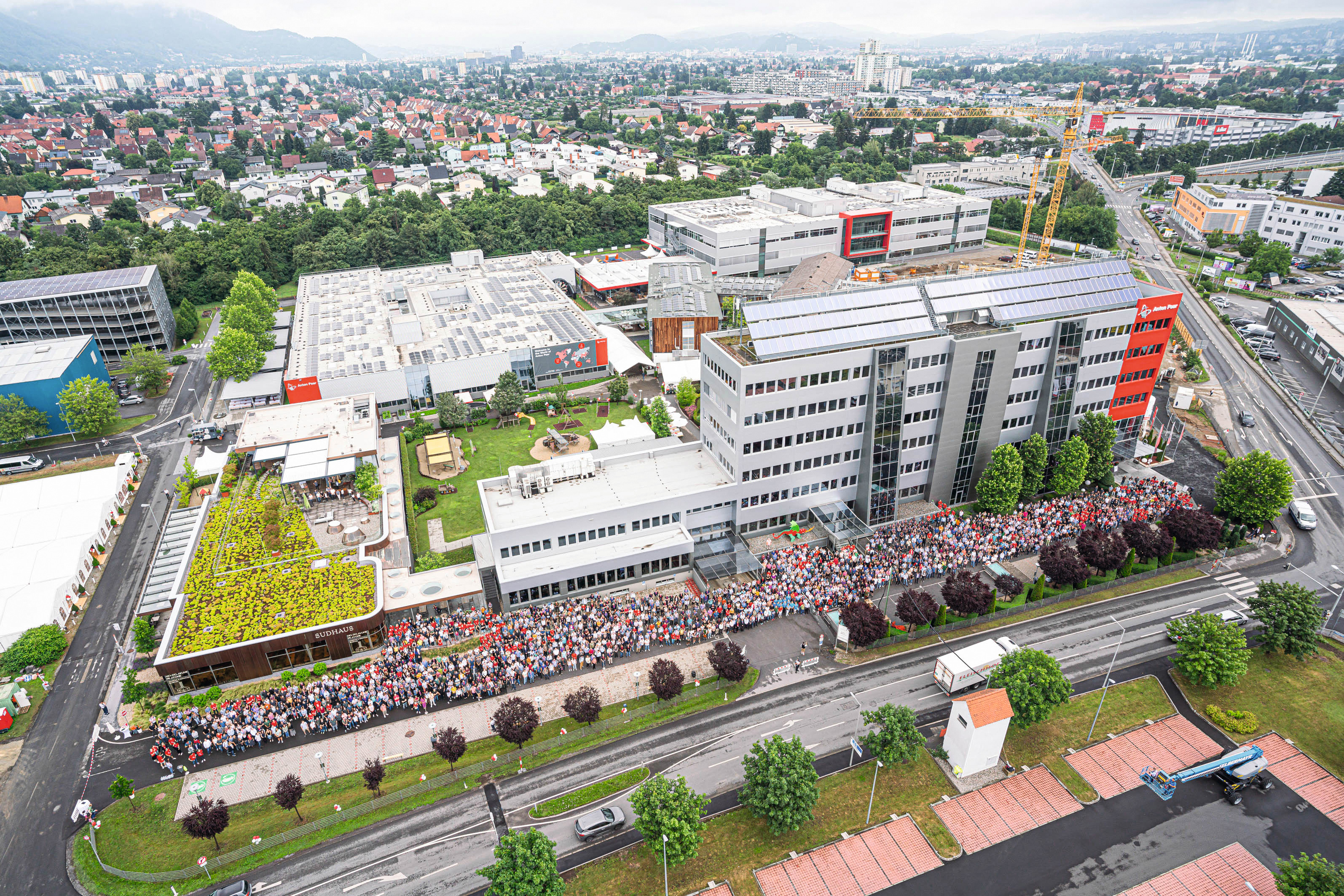 One hundredth anniversary group picture at the Anton Paar headquarters in Graz, Austria (June 2022).
As part of the company's celebrations, it is donating a measuring instrument to each of five universities in Colombia in 2022 to support the country's education sector and strengthen cooperation between Anton Paar and the scientific community. Anton Paar is already involved in an education charity project in India, which has so far supported over 2,500 children through school renovations and the provision of basic supplies – with further assistance planned in the future.
The non-profit Santner Private Foundation has owned the company since 2003. The foundation has two purposes: the promotion of non-profit science and research, and the prevention of drug addiction and the support of projects to combat addiction.
To find out more about the company's centenary, please click here.
20 November 2022
Copyright © - All Rights Reserved - International Union of Crystallography
The permanent URL for this article is https://www.iucr.org/news/newsletter/volume-30/number-4/anton-paar-celebrates-its-centenary-a-machine-shop-founded-in-1922-a-century-later,-a-global-corporation