X-ray Absorption Fine Structure (XAFS) Workshop
(26th IUCr Congress: Melbourne, Australia)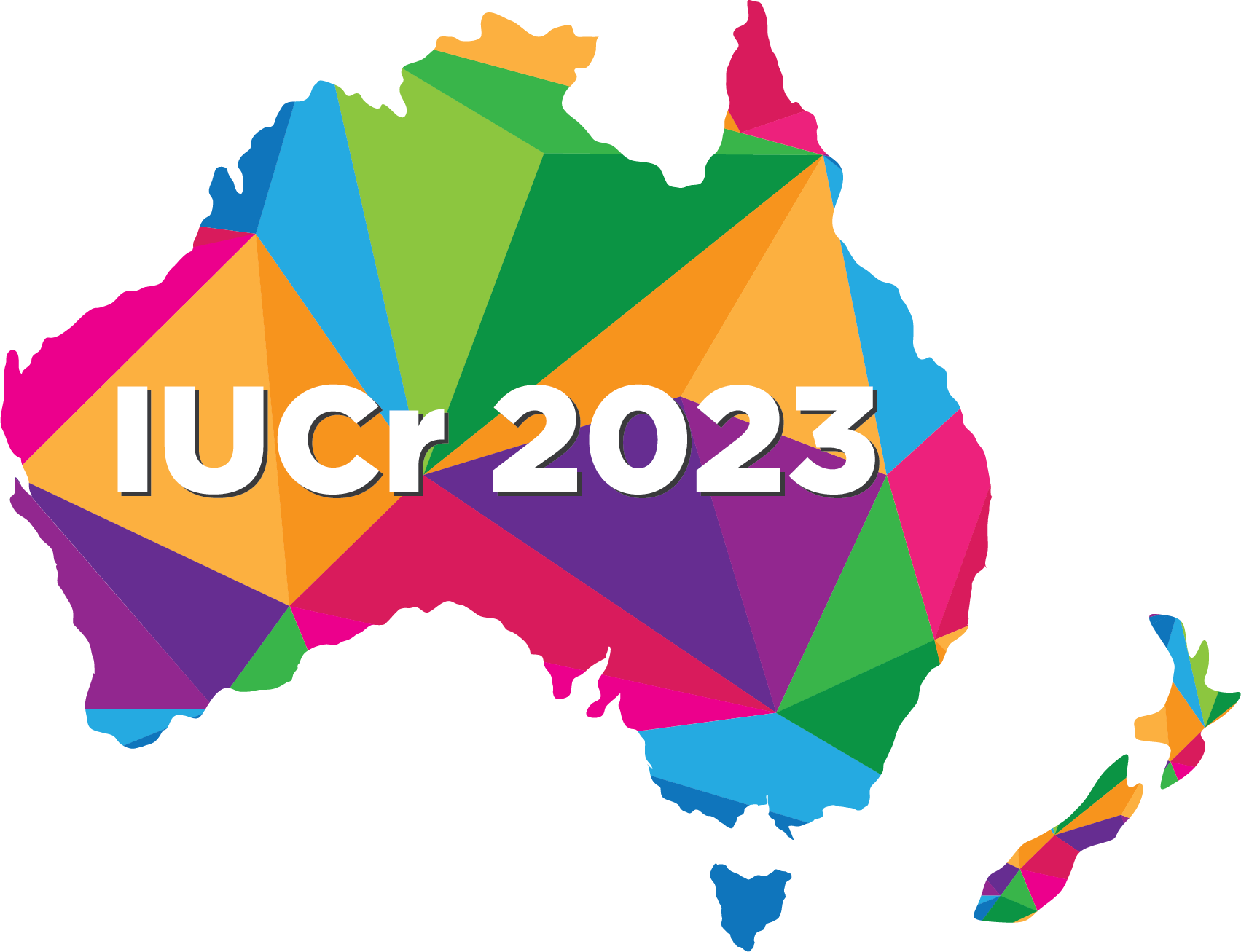 Melbourne, 22 August 2023
Venue: Room 220; Time: 8 am – 4 pm
This workshop is intended to be an introduction to X-ray Absorption Spectroscopy principles and techniques for crystallographers with tutorials and hand-on-training session on data analysis. The talks will be delivered by experienced XAFS professionals from all over the world and will include basic principles of the technique, basic and advanced data analysis techniques and examples of application of XAFS technique in several cutting-edge research areas of physical science, material and chemical sciences.
Chairs
Dr Dibyendu Bhattacharyya (BARC, India)
Dr Sofia Diaz-Moreno (Diamond, UK)
Dr Giuliana Aquilanti (Elettra, Italy)
Dr Christopher Chantler (Melbourne University, Australia)
Local Organising Committee
Dr Chanh Tran (La Trobe University, Melbourne, Australia)
Dr Christopher Chantler (University of Melbourne, Australia)
Dr Ruwini Ekanayake (University of Melbourne, Australia)
Ms Madeline van Dongen (Swinburne University, Australia)
Session
Topic
Time
Speaker
1
Introduction to XAS theory and basic experimental techniques for beginners
8:30-9:00
Christopher Chantler
2
Application of XAS in nano materials
9:00-9:30
Federico Boscherini
3
Application of XAS in catalysis
9:30-10:00
Diego Gianolio
Coffee break
4
Application of XAS in energy materials
10:30-11:00
Giuliana Aquilanti
5
MCR-ALS methods
11:00-11:30
Valérie Briois
6
Pump-probe studies
11:30-12:00
Xiaoyi Zhang
7
Photon in-Photon out spectroscopies
12:00-12:30
Lecturer to be confirmed
Lunch Break
8
Hands-on training on basic EXAFS data analysis
13:30-14:30
Matt Newville and Dibyendu Bhattacharyya
Coffee break
9
Hands-on training on MCR-ALS techniques
15:00-16:00
Valérie Briois
Statement on Gender Balance at IUCr 2023 XAFS workshop
The IUCr 2023 XAFS workshop Organizing Committee fully supports and promotes gender equality in accordance with the IUCr policy https://www.iucr.org/iucr/principles-and-policies/gender-balance.
We will ensure gender equality in our committees (including the Organizing Committee itself), among our lecturers and participants and pay special attention to the gender balance in evaluating bursary applications.
In accordance with IUCr policy, our gender statistics are here. We have developed a committee and lecturer policy, setting up the 40% ratio as a bare minimum to be looked for by the organizers. More specifically, the ratio in both, the International Programme and Local Organizing Committees is 50% (4 people; 2/2). This ratio has also been looked for in the lecturers (though with more flexibility, given that not all fields have the same representation). At least 4 of 9 lecturers are women (~ 45%). The above ratios compared to previous information on past IUCr XAFS workshops in 2014 and 2017, where 1/3 ratio of chairs and 3/10 (4/9) ratio of lecturers were obtained, clearly shows the positive evolution of the XAFS community to a fair gender balance.
Further information can be found on the web site of IUCr's Gender Equity and Diversity Committee GEDC (https://www.iucr.org/iucr/governance/advisory-committees/gedc). This page contains a code of conduct, a GEDC conference speaker statement and a toolkit for conference organisers.
Scientific Freedom Policy Statement
The Organizing Committee of the IUCr 2023 XAFS workshop shall observe the basic policy of non-discrimination and affirms the right and freedom of scientists to associate in international scientific activity without regard to such factors as ethnic origin, religion, citizenship, language, political stance, gender, sex or age, in accordance with the Statutes of the International Council for Science. At IUCr 2023 XAFS workshop no barriers will exist which would prevent the participation of bona fide scientists.
Diversity, Equality and Inclusion Statement
We welcome all crystallographers and scientists working in related fields, regardless of their ethnic origin, race, citizenship, language, political views, gender, sex, sexual preferences, physical disabilities and age. We strive to create a culture of diversity, equality and inclusion.
---
These pages are maintained by the Commission
Last updated: 26 Jun 2023