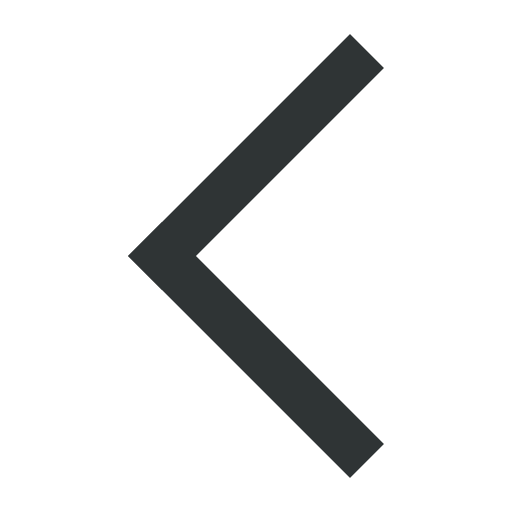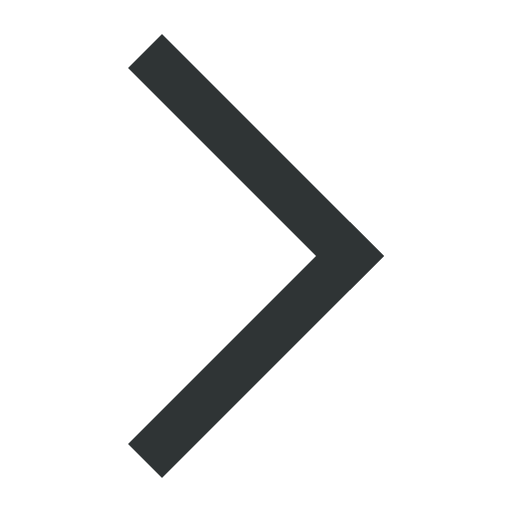 Meeting report (IUCr supported)
14th International Symposium on Macrocyclic and Supramolecular Chemistry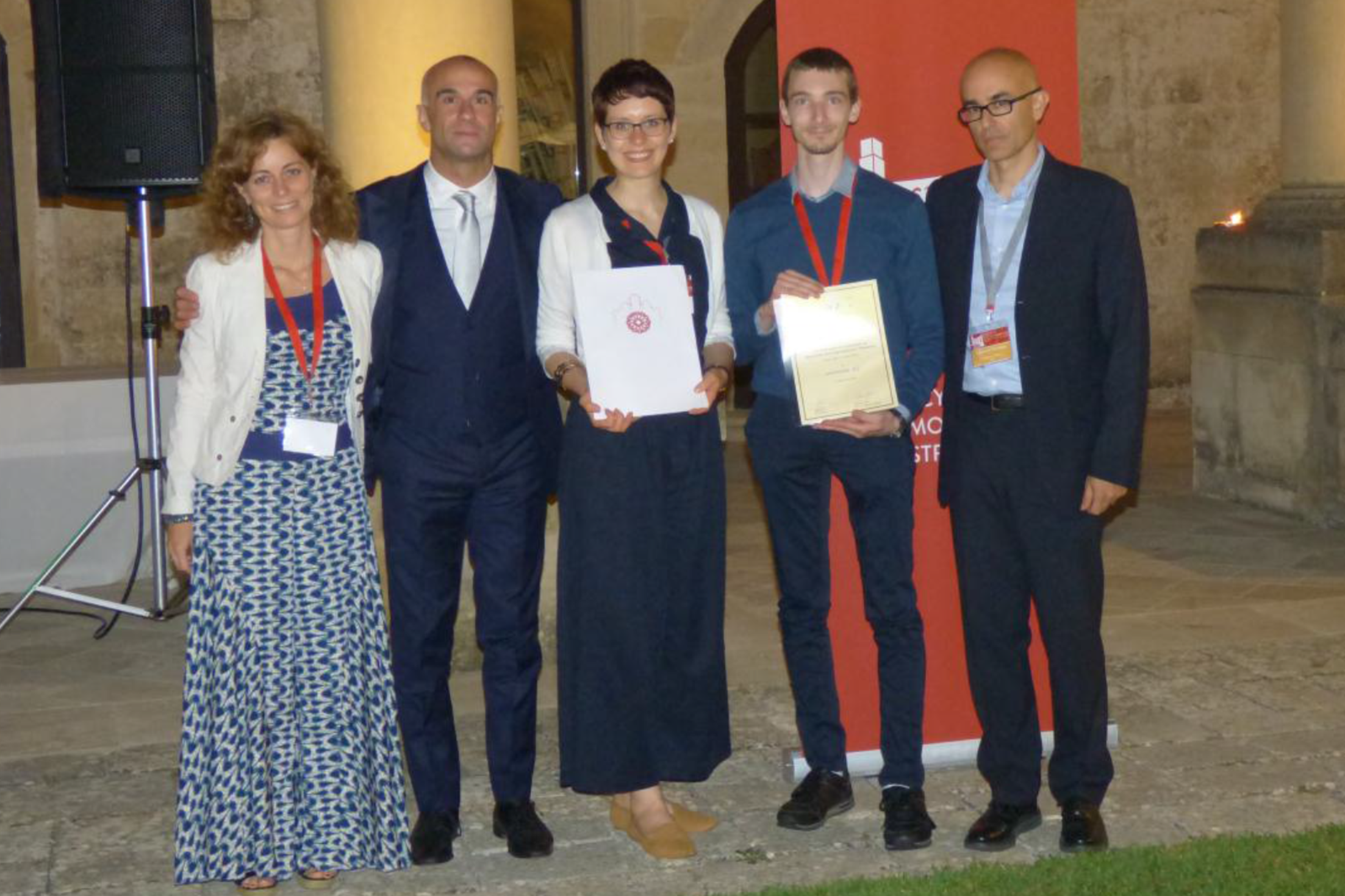 The 14th International Symposium on Macrocyclic and Supramolecular Chemistry (ISMSC2019) was held in Lecce, Italy, on 2–6 June, 2019, and chaired by Pierangelo Metrangolo, Francesca Baldelli Bombelli and Giancarlo Terraneo (Politecnico di Milano, Italy).
Background
The ISMSC originated from the merging of two long-running and independent but closely related symposia, the International Symposium on Macrocyclic Chemistry (ISMC – established in 1977) and the International Symposium on Supramolecular Chemistry (ISSC – established in 1980). Over the years, the two fields have dramatically expanded while also becoming closely aligned. After the first ISMSC, which was held in Victoria, Canada, in 2006, the symposium was set as an annual conference and in the five past years was held in Quebec City, Canada (2018); Cambridge, UK (2017); Seoul, South Korea (2016); Strasbourg, France (2015); and Shanghai, China (2014).
The objectives of ISMSC2019 were to
provide a forum to discuss all aspects of macrocyclic and supramolecular chemistry, and also topics on materials and nanoscience, following the spirit and style of the preceding conferences

offer networking opportunities among peers, recognized leaders in the field, young scientists and students
develop new aspects of macrocyclic and supramolecular chemistry

push the boundaries of macrocyclic and supramolecular chemistry and related interdisciplinary fields across the full spectrum of science and technology
expose the broad macrocyclic and supramolecular community to the work and accomplishments of promising young investigators and thereby promote their career development.
Participation
The ISMSC2019 brought together 712 active participants from 43 countries, representing both academia and the private sector. The scientific program included 2 lectures from the 2016 Nobel Laureates in Chemistry (Sir James Fraser Stoddart and Bernard L. Feringa) as well as 4 award lectures including the 2019 Izatt–Christensen Award (Luisa De Cola), Cram–Lehn–Pedersen Prize (Xiaopeng Li) and Sessler Early Career Researcher Prize (Ross Stewart Forgan) winners. ISMSC2019 also hosted the Natural Product Reports Emerging Investigator Lectureship (Konrad K. Tiefenbacher). A total of 22 keynote, 24 invited and 12 oral lectures, as well as 24 short paper lectures and 2 poster sessions were scheduled, where 550 posters were displayed.
Outcomes and results
The ISMSC2019 hosted renowned researchers who work in a wide range of different fields such as organic electronics, nanotechnology, biology, medicine and materials science to discuss their cutting-edge research results, in which supramolecular chemistry (the use of intermolecular interactions to build up self-assembled systems) is the tool for developing innovative materials, devices, macromolecules, nanovectors etc.

This symposium promoted the establishment of new interdisciplinary areas of research between chemistry, in particular supramolecular chemistry and nanomedicine, bioengineering and organic electronics. The scientific advancements discussed during the conference were shared with the international chemistry community.
ISMSC2019, beyond providing a platform for scientists from different disciplines to brainstorming and promoting cross-disciplinary collaborations, represented a great opportunity for junior researchers and PhD students to present their work and discuss new ideas with well-established leaders in their field of research.

During ISMSC2019, a public lecture was delivered by Sir James Fraser Stoddart to present the world of supramolecular chemistry and the long scientific journey that has brought him to receive the Nobel Prize in Chemistry 2016. More than 800 high school students as well as citizens attended this lecture.

Furthermore, ISMSC2019 was spread over several historical venues in the city of Lecce, such as the city theater, Teatro Apollo (opening ceremony); Monastero degli Olivetani (lunches and poster sessions); Torre del Parco (speakers' dinner) and Chiostro dei Domenicani (banquet), which gave a unique opportunity for attendees to experience the architectural and historical beauties of this southern part of Italy.
ISMSC2019 provided 52 Young Researcher Grants, including 5 IUCr Young Scientist Awards. Giulia Regeni (TU Dortmund, Germany), Paolo Mazzeo (Università degli studi di Parma, Italy), Shiqiang Wang (University of Limerick, Ireland), Vignesh Athiyarath (Indian Institute of Science Education and Research, Thiruvananthapuram, India) and Asia Marie S. Riel (University of Montana, USA) each received a contribution towards their travel and/or accommodation expenses.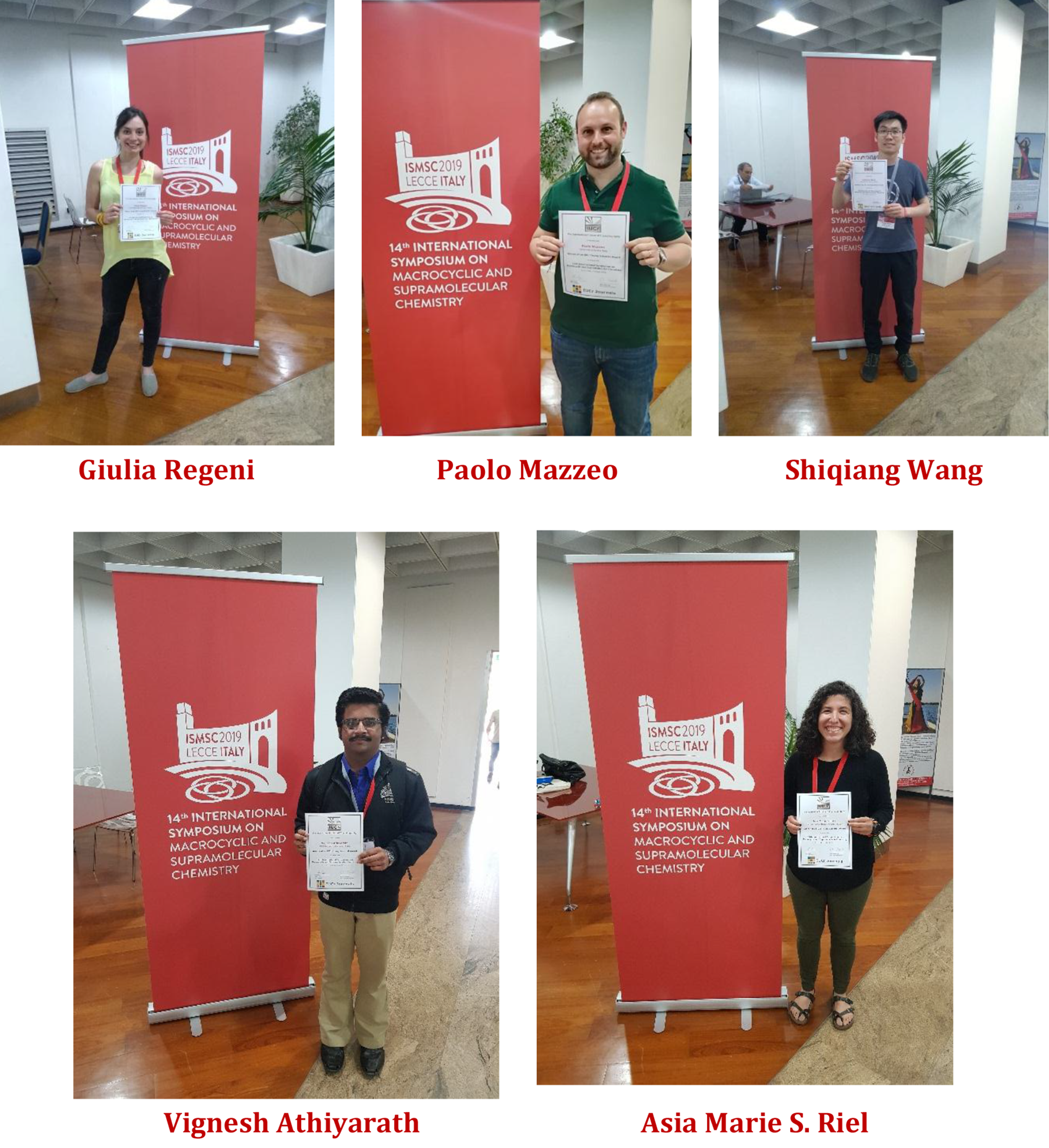 In addition, 30 poster prizes were awarded during the banquet. The IUCr prizes were awarded to Larissa K. S. von Krbek (University of Cambridge, UK) for her poster "Allosteric regulation of anion exchange in an Fe4L6 tetrahedron" and to Roy Lavendomme (University of Cambridge, UK) for "Self-assembly of palladium(II)-templated covalent macrocycles, cages and larger structures".
29 August 2019
Copyright © - All Rights Reserved - International Union of Crystallography
The permanent URL for this article is https://www.iucr.org/news/newsletter/volume-27/number-3/14th-international-symposium-on-macrocyclic-and-supramolecular-chemistry