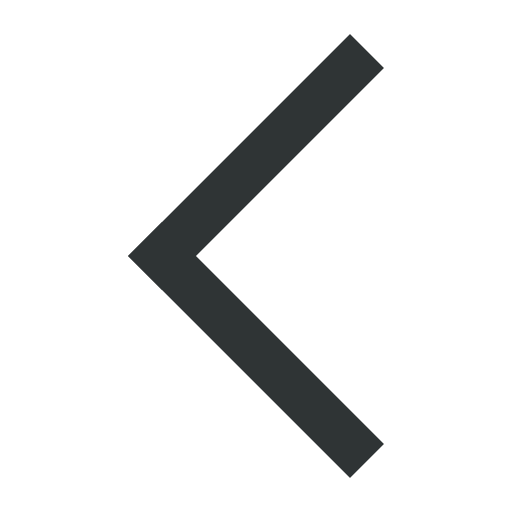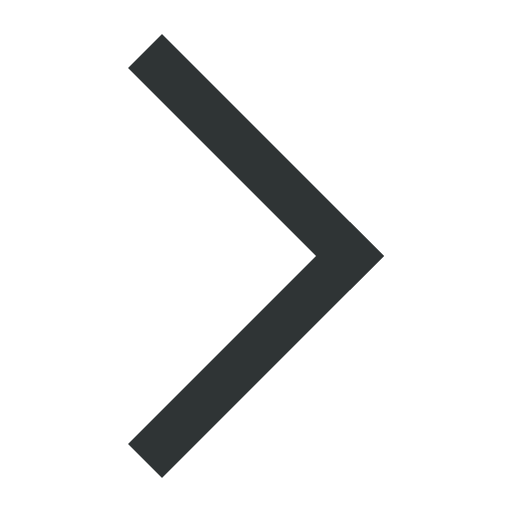 Notice
IUCr 2014: Montréal awaits…
After years of planning, your IUCr 2014 organizers are thrilled to be so close to welcoming you to Montréal, Canada. Thanks to the 2000 abstracts received, we are confident that you will find the scientific program robust, the community engaged and the atmosphere charged with intellectual curiosity.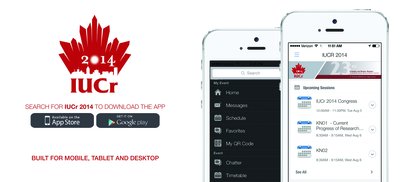 In addition to the scientific program, there are numerous workshops, business meetings and industrial events scheduled, not to mention the special IYCr and social activities planned. As usual, rooms, times and dates are listed on the website and in the printed program you will receive when you arrive, but this year we are proud to introduce a mobile app to the mix. myIUCr2014 is easy to use, can be accessed through our current website and will be updated throughout the entire congress.
This online congress tool and app is available through the iTunes App store or the Google Play Store, as well as through your built-in browser. Quick links will be provided on the congress website. Download it from your lab or office – it is free – and find out how you can get the most out of IUCr 2014. While students and early-career researchers typically need no introduction to apps, many others can still be hesitant to adopt this technology for fear it will involve more effort than benefit. Rest assured, however, that it will take no time at all before you will truly appreciate its convenience! It's simple:
Step 1: Activate and set up your myIUCr2014 profile
Import your photo, add a biography from LinkedIn or add your own
Customize your interests ('tags')
Share your LinkedIn, Facebook & Twitter links
Step 2: Start networking
Browse the myIUCr2014 app to find sponsors, exhibitors, and poster or oral presenters
Sort and filter companies and attendees by areas of interest, tracks, country and other combinations
Send messages to sponsors, exhibitors and other attendees, while keeping your email address private until you are ready to share it
Step 3: Keep up to date with the latest scientific presentations and events
Search by day, session track, keyword or type of event, to find exactly what interests you at IUCr 2014
View speaker profiles, abstracts and presentation schedules
Keep up to date with real-time changes throughout the entire congress
Step 4: Customize your IUCr 2014 experience
Plan your own personalized schedule for the time you spend at IUCr 2014
Add sponsors, exhibitors, sessions and events to your myIUCr2014 schedule to maximize your time
Access your event plan whenever, wherever, from your smartphone, desktop or mobile device
All registered attendees will receive an invitation to join this online community of crystallographers. Questions or requests for invitations can be sent to IUCr14abstracts@legendconferences.com.
And for those of you without a mobile device or simply wanting to see the program before the app is live, please visit the Program at a Glance online. Microsymposia, poster sessions and more are available now at http://iucr2014.org/side_program/scientific_program/program_at_a_glance_e.shtml (navigate: Program/Program at a Glance).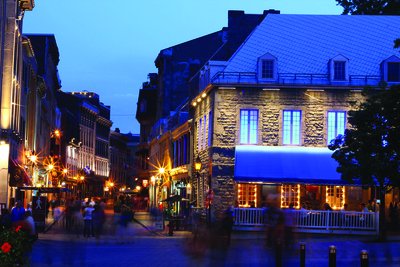 Several IYCr activities will be running in parallel to the IUCr Congress. A public display of Jean-Louise Hodeau's panels (www.iycr2014.org/resource-materials/voyage) will run during the Congress, on Level 1 of the convention centre. Near the conference registration will be another display, of IYCr posters from conference delegates and from national committees world-wide. Three public lectures are also scheduled to take place at McGill U. on Wednesday, Aug. 6, Thursday, Aug. 7, and Monday, Aug. 11.
For anyone interested in other IYCr activities, an international events calendar is available (www.iycr2014.org/events) and if you have any events planned, Louise Dawe (ldawe@wlu.ca) would like to hear from you. Finally, the American Crystallographic Association has an IYCr page that will be going live this week (http://iycr2014.org/aca/home), and a North American IYCr video contest for K-12 students has just been launched through Facebook (search for 'IYCr2014 Video Contest – USA/Canada'.)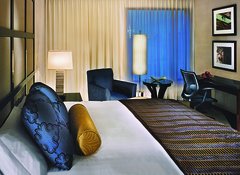 With the program well in hand, you can now shift your thinking to the softer side of your trip to Montréal. Most hotels in our block are already sold out, and we understand that many of the properties within easy walking distance of the Palais expect other large groups this summer. We only guarantee the remaining posted rates until July 14th, or until the blocks are sold out, so please book your rooms soon to avoid disappointment. To access the rates we've negotiated for you, you must make your reservation through our website: http://iucr2014.org/side_accommodations/accommodations_e.shtml.
And finally, we do hope that you will find the time to really take full advantage of your time here by combining business with pleasure. A good variety of independent suggestions and organized tours are outlined on our website at http://iucr2014.org/side_registration /touroption_e.shtml (navigate: Program/Social activities). Activities to suit the tastes of delegates and their travelling companions alike are waiting to be discovered on this page.